One day I'll use this LJ as my LJ. I swear.
Current Mood:

blank
Current Mood:

blank


SEPTEMBER IS THE BEST MONTH EVER FOR TELE....

...HOUSE IS BACK SOON...
...MERLIN IS BACK SOON...
...GLEE IS BACK SOON...
...LOADS OF OTHER SHOWS ARE BACK SOON THAT I'LL WATCH BECAUSE WITH THE JOY I FORGOT WHAT THEY ARE!...
IN FACT.
Current Mood:

loved
SONS OF ANARCHY IS BACK....TOMORROW. FOR REAL.



I'M SO EXCITED!!!!!!!!
Current Mood:

chipper
I love the feeling I get when I apply for a job...I mean, I've only ever done it twice before, and it's like "Wow, look at me...applying for a job". It makes me feeling all important. I think the only thing that bothers me is, while I wait, I'm still skint. Completely and utterly penny-less. No money at all...then I may not even get the job, so for now, I'll just sit here happy that I applied. (It was for a Nursery Nurse job, which is awesome because I love children and stuff. If I got this job, too...There's every chance I'd cry with joy.)
Current Mood:

accomplished
Two of my all time favourite ships, happen to be something so rare that I find it hard to find
Current Mood:

awake
Current Mood:

accomplished
It's been years but I think I'm finally getting to grips with this whole livejournal thing. Soon I shall post and everyone shall love me! *twitches*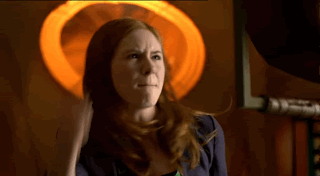 Not going to lie, it's probably unlikely so here's a lovely picture of Houses eyes as portrayed by Hugh Laurie....
Look at the pretty. Love the pretty.
I often wonder how people manage to update their journals every day, with interesting stuff none the less. It's like the most interesting thing I can say is one word repeated, and that's a television show?! Oh, damn my years of lurking, maybe if I actually posted more often when I made my LJ account I'd say more interesting things.
Current Mood:

busy